Building Blocks
At first, the pile of blocks that Blue finds appear to be rubbish!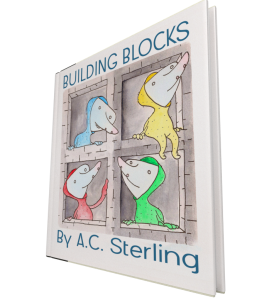 But with a little imagination amazing things start to happen. Blue soon realizes just how precious the blocks are, and with anything special it seems there is someone who won't share! Building blocks is the story of Blue, Yellow, Green, and Red, four characters who navigate the complexities of sharing, fairness, and forgiveness. Just like the houses, towers, and cages they build from the blocks, the characters are also learning how to build friendships along the way. The metaphor of building blocks can be extended further, addressing issues of inequality and access to resources. Although the story is appropriate for toddlers through elementary aged children, the themes of friendship and fairness speak to all ages.
Buy Book
6 Year Press
Inspired by the enduring magic and importance of books, our objective is to create and distribute exceptional publishing that's instantly recognizable for its spirit, creativity, and value. This objective also informs our business relationships and endeavors, be they with customers, authors, vendors, or colleagues.
Carried Away
Did you know that thoughts can sometimes take shape and float up and away?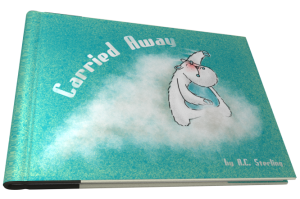 A great thought gives the charming main character of Carried Away reason to grab hold and see where his thought leads. Carried Away uses a combination of realistically drawn clouds with stylized characters to help children understand the complex issues of making choices, self-control, and change through the metaphor of clouds. A perfect story for reading out loud with children. Although readers in first and second grade could enjoy this story independently the message and illustrations will appeal to readers of all ages.
Buy Book
Our Books...
Inspire
children to do or feel something, especially to do something creative.
Question
our sense of common sense. Stories should expand us.
Build
meaning and structure that children construct, what should the world be?